---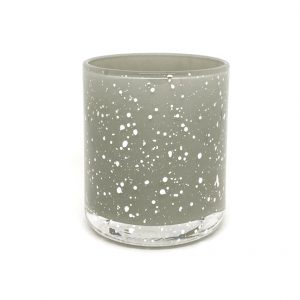 Tobacco Road Woodwick Candle - Grey Sparkle
---
90 hour burn time
A gorgeous jar with a wooden wick! 
Wood wicks give a beautiful warm glow and gently crackle like an open fire! 
 Tobacco Road 
Alight with fiery ambers and smoky incense, Dry Tobacco and Hay is warm,
homely and, above all else, earthy in essence. With honey laying at its core and musk
at the base, this scent is well rounded; not too smoky, not too sweet... just perfect!