---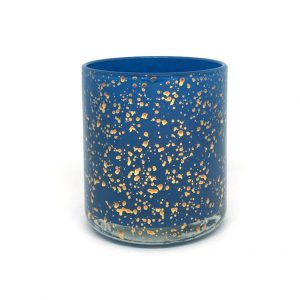 Cuba Gold Woodwick Candle - Blue Sparkle
---
90 hour burn time
A gorgeous jar with a wooden wick! 
Wood wicks give a beautiful warm glow and gently crackle like an open fire! 
Cuba Gold
An engaging and masculine scent with citrusy bergamot, a more subdued note of lavender
and a bold strong base of vetiver, cinnamon bark, cedarwood and tobacco leaf.