---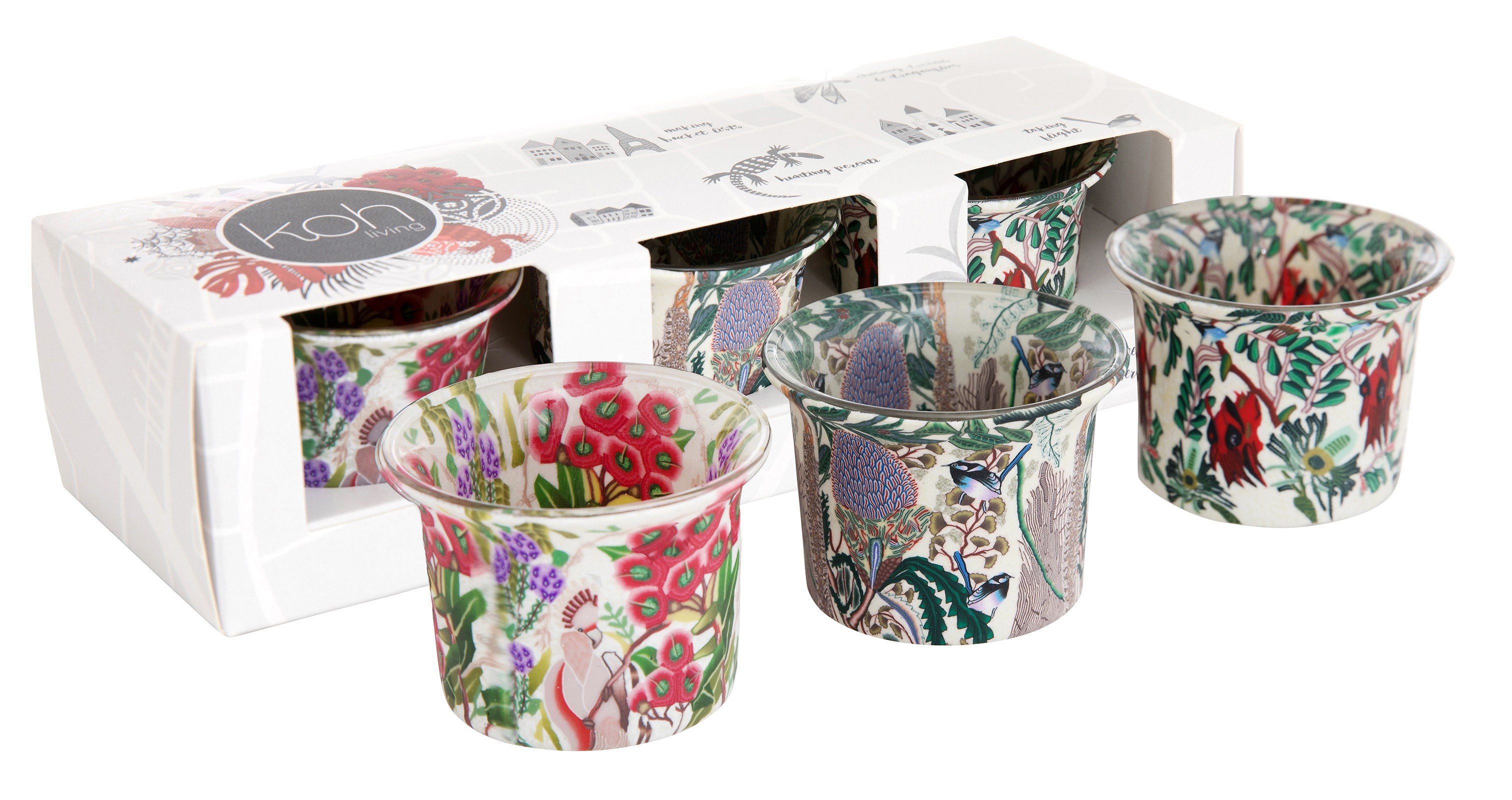 Australian Wildflowers Gift Box
---
Australian Wildflowers Gift Box 
 These enchanting Australian Wildflower tea light holders will make a stylish addition to any modern home, a perfect gift from Australia and a great choice for travellers as they're small, lightweight and beautifully packaged.

These gorgeous candle holders are hand-made from glass and a layer of clay. The clay allows the light from the candle to illuminate and radiate the magnificent colours inspired by our nation's favourite native flowers.

This gift box includes 3 x Small Glass Votives.
Size: 25x7, 5x5cm
Each Votive holds 1x Regular tea light